Glenfinnan Monument 'leaning to the side'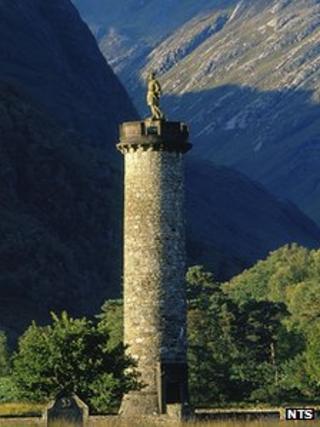 The National Trust for Scotland has revealed that the Glenfinnan Monument is leaning to one side.
The memorial to the Jacobite rising has a lean of about 27cm (11ins).
The misalignment of the 18m (59ft) tower has been ascribed to the sandy soil at the foot of Loch Shiel, where it stands.
The National Trust for Scotland (NTS) said it believed the structure was stable and there was little chance of the lean increasing.
James Gillespie Graham designed the popular tourist attraction, which was built in 1815.
NTS property manager Rudy Vandecappelle said: "We're at the height of the visitor season here at Glenfinnan, welcoming thousands of visitors from Scotland and beyond every week.
"They all love to hear the story of our leaning tower, although it's not quite on a par with Pisa."