John McMurchie murder: £5,000 Crimestoppers reward offered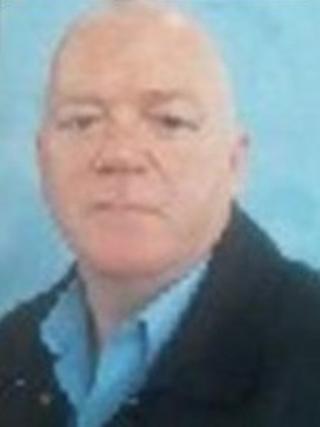 A cash reward has been offered to anyone who comes forward with information leading to the conviction of those responsible for a Dundee murder.
The charity Crimestoppers have put up £5,000 to help the investigation into the death of John McMurchie.
Mr McMurchie, 50, was found fatally wounded in Fintry Terrace at about 4.00am on Sunday 12 August.
The police inquiry is now focusing on vehicles seen in the area at the time.
Crimestoppers said CCTV footage showed there were people in and around the Fintry Terrace/lower Whitfield area at the time of the incident.
Police thanks
They have called on those who were in the area between 03:00 and 16:00 that day to come forward as they may have vital information about the murder.
Officers from Tayside Police have also given their thanks to a man who came forward after he was featured in CCTV images near to where Mr McMurchie was found.
They had appealed for the man in an orange hooded jacket to get in contact with them as it was thought he could be vital to the investigation.
Senior investigating officer, Insp Bobby Dow, said: ''We are grateful that this man came forward as soon as he realised that we were keen to speak with him.
Vehicle sightings
"But I want to take this opportunity to appeal to others to take his lead and get in touch with us if they were in the area where Mr McMurchie was discovered in the early hours of Sunday morning.
"During that time we know there were pedestrians in the area and we have recorded around 30 sightings of vehicles passing through the Fintry Terrace/Whitfield Drive are in that time frame."
He added that any information could be vital: "We know that people travelled through that area and we want to speak with drivers, passengers and pedestrians.
"One of them could help us to establish exactly what happened to John McMurchie.''