Young people should be encouraged to help in decision-making, report says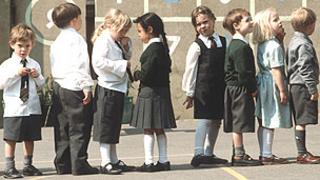 A report by a University of Stirling researcher has called for greater efforts to encourage children and young people's input in decision-making.
Dr Greg Mannion has submitted his findings to Scotland's Commissioner for Children and Young People (SCCYP).
Scotland has committed to improve children's participation in decisions which affect them in line with the UN Convention on the Rights of the Child.
The research will help form a national framework for children's participation.
Until now there has been no nationally agreed system for children and young people's participation in the decisions taken in Scotland which affect them.
Clear guidelines
Nor has there been an agreed model for monitoring and evaluating this work.
Dr Mannion's report aims to provide clear principles and guidelines for the national coordination of children and young people's participation in decision making in Scotland.
He said while there has been some improvement in young people's participation, he argued there is room for improvement: "All public services and private organisations are required to encourage children and young people to share in public decision making as citizens in their own right.
"This is a far-reaching and radical agenda across all sorts of contexts: education, health and welfare, other local authority services and private business.
Developing framework
"For further progress to be made, we must look at how professionals are trained, how they learn, and how they change, because we need new ways for professionals to work alongside children and young people."
The aim of the research was to inform the possible development of a set of National Quality Standards and a Framework for Participation for Scotland.
Scotland's Commissioner for Children and Young People, Tam Baillie, welcomed the submission and said: "Dr Mannion's report provides the knowledge of current practice and a baseline on current participation principles, standards and frameworks.
"This will be of value to the whole sector and help to shape the development of the nationally agreed framework both we and our young people need.
"If children and young people's rights as citizens are to be upheld, they need adults to share decision making with them and be responsive to children's approaches and ideas."