Dundee nurse and care worker face neglect charges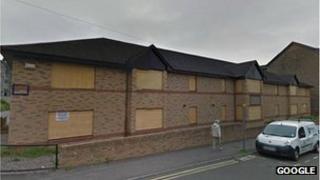 A nurse and a care worker are accused of wilfully neglecting a patient at a Dundee care home, a court has heard.
Registered nurse Joan Martinez and care assistant Sumita Rasario are alleged to have left Robert Taylor, 78, over-sedated and soaked in his own urine at Rosebank Care Home in November last year.
Dundee Sheriff Court was told both women deny the charges.
The trial, before Sheriff Alistair Hogg, continues.
The court heard just weeks before the alleged ill-treatment the home was criticised by inspectors and recommended for closure.
Home closed
The home was given the lowest possible rating by inspectors and operators Four Seasons announced they would shut it down.
It finally closed in May of this year after it emerged one vulnerable resident at the home was left locked in her room.
Inspectors cited shortfalls in staffing and "poor practice" in completing medical records and carrying out blood tests on diabetic patients.
Ms Martine, 39, and Ms Rasario, 38, face one charge at Dundee Sheriff Court over the treatment of Mr Taylor on 18 and 19 November last year.
They are accused of failing to provide adequate care in that he was soaked in his own urine and administering an excessive amount of medicine, causing him to be over-sedated.
It is further alleged that they ill-treated or wilfully neglected him by failing to dress him appropriately, did not clean him after feeding him and did not have his bed in the correct position or suitably inflated.
Police investigation
Prosecutors say the pair failed to carry out appropriate checks on him or accurately record his condition, leading him to suffer injuries to his face and body which were left untended to and unaccounted for.
Janet McGavin, 52, regional manager for Four Seasons Healthcare, told the court that both women were placed under police investigation in November last year.
She said: "Both, along with all staff, received training annually - 12 courses a year for care staff and 16 a year for nursing staff.
"There is an extensive document - a care plan - for each resident, which is to be updated regularly by nursing staff. It details their medical needs, end of life needs, activities - everything about their care.
"Any member of staff providing care to that person should know about it - they would be given that information."
The trial is expected to last for two to three days.