Dundee legal expert draws advice on international child disputes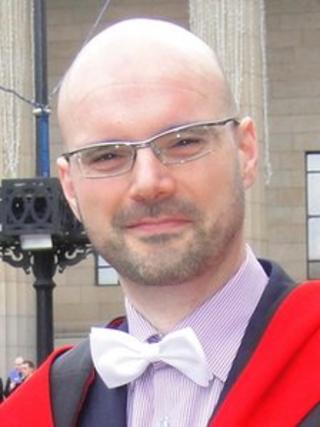 A legal expert from Dundee University has helped to draw up the UK government's advice for international legal disputes involving children.
Prof Peter McEleavy was asked by the Ministry of Justice to write a practice guide for the Hague Convention on the Protection of Children.
It follows an increase in the number of international child protection cases.
The new advice explains how the regulations relate to existing UK and European rules.
The UK government became party to the Hague Convention on the Protection of Children in November last year.
Increasing problem
The convention seeks to establish a common set of legal rules such as where disputes concerning child protection should be litigated, what law should be applied and when states should work together to draw up solutions for children in need of protection.
Prof McEleavy, who is chair in international family law at the University of Dundee, said the 45-page guide was written for judges and lawyers.
The legal expert, who acted as an adviser to the United Kingdom government throughout the implementation of the convention, said globalisation meant a growing number and range of international child protection cases were arising each year.
He said: "The broad banner of international child protection covered in the convention refers to disparate scenarios which we are seeing occur more and more.
"Custody disputes, child abductions, and transnational contact issues are some of the legal problems we are dealing with as a result of a more mobile population.
"What we also see is parents trying to escape from social services by going to another country. The authorities in one country will have ordered state supervision out of concern for the welfare of a child and the convention seeks to prevent the family from slipping through the cracks by moving on."
He added: "In the case of a family moving to a different country and concerns being raised, which jurisdiction should take responsibility for the child, the host or home country?
"By establishing a global set of rules it makes it easier to deal with such scenarios, and protect the child, which is the most important thing."
"At the moment, it is impossible to say how many of these cases arise each year but establishing a global convention will help us to gain a fuller picture of their scale."
By signing up to the convention, the UK has agreed to work with 38 other states, including Australia, the Russian Federation and most European countries.