Dundee game designers 4J nominated for a Bafta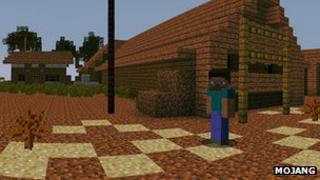 A Dundee games maker has been nominated for a Bafta for its work on developing an Xbox 360 game.
4J Studios Ltd, who are based in the city's Perth Road, are in the running for an award in the Best Family Game 2013.
The nomination is for their work in developing Minecraft for its release on the Microsoft console.
Minecraft Xbox edition has already won an award for Best Downloadable Game of 2012 in the Virgin Media Awards.
4J Studios was established in Dundee by Chris van der Kuyl, Paddy Burns and Frank Arnot.
All three have worked in the city's games industry for several years.
The company designs games for all console systems, including the Xbox 360, Sony's Playstation3, as well as Nintendo's Wii and DS systems.