Angus councillor Ewan Smith resigns from the SNP over schools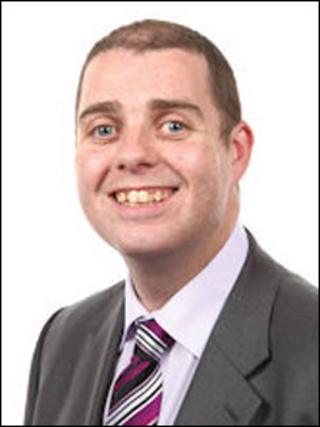 An Angus councillor has resigned from the Scottish National Party as part of a dispute over schooling in Arbroath.
Ewan Smith said he intends to continue as an independent.
The councillor, who was only elected last May, had campaigned on a pledge to protect the area's primary schools from closure.
He said he felt the ruling SNP administration had since been considering options which would force him to renege on his promise.
Mr Smith said he remained opposed to plans to close Muirfield and Timmergreens primaries in Arbroath and replace them with an amalgamated school at Hospitalfield.
Balance of power
His resignation means the nationalists no longer have a majority on Angus Council.
The SNP now hold 14 seats; the remaining 15 are held by eight independents, four Conservatives, one Labour and a Lib Dem councillor.
Mr Smith said: "It is with great regret that I announce I have resigned from the SNP after just 10 months to become an independent councillor.
"I wish to remain true to the pledges I made over the Arbroath Schools Project pre-election and no longer feel I am able to do that with on the SNP.
"I hope I can continue to have the support of the people of Arbroath West and Letham in doing my best for the community."