Missing Alloa man George McDonald's body found in Fife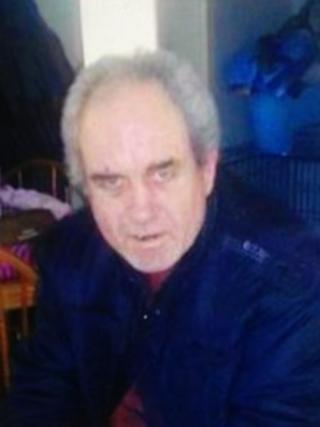 The body of a 51-year-old man who went missing from his home in Alloa on New Year's Eve has been found in Fife.
George McDonald, who was a keen fisherman, was last seen on 31 December but despite searches throughout the Clackmannanshire area no trace of him was found.
Central Scotland Police have now confirmed his body was found on Sunday near Saline, Fife.
Mr McDonald's family said they were left utterly bereft by the news.
Police had launched an extensive search in the Dollarbeg area of Clackmannanshire after his mobile phone had shown evidence of being used there at 06:30am on 3 January.
Inspector Charlie Mitchell, who led the investigation, said: "This is a devastating blow for the family and our thoughts are with them.
"I would like to thank the family and everyone else who helped us in our search for George, often in very challenging weather conditions."
In a statement Mr McDonald's family said: "George was a family man who adored all of his family and was adored back by them.
"We are utterly bereft and are having difficulty coming to terms with the fact we will never see him again."