Tayside Police praise public for embracing new 101 number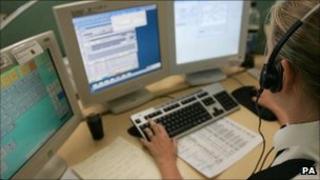 Tayside Police have praised the public for embracing the new non-emergency phone number, designed to take pressure off the 999 service.
The national 101 non-emergency service was officially launched on 21 February and will eventually replace local contact numbers.
Since then, Tayside Police said 46% of all non-emergency calls were coming via the new service.
Tayside has had the best public uptake rate in Scotland.
The force said they had worked hard to promote the new number.
Easier and cheaper
Force Communications Centre Business Manager Louise Fraser said: 'This is excellent news and helps to show the potential of the new 101 service.
"Its introduction is saving money but most importantly it is easy to remember and use.
"I have been really impressed by the way people in Tayside have made the change."
Ahead of the 101 launch, Tayside Police began to decommission existing telephone lines to ensure that contact with the public has remained as seamless as possible.
The new 101 non-emergency number in Scotland is designed to simplify the way the public contact the police, while reducing pressure on the 999 system.