Scheme to turn offices into social housing begins in Perth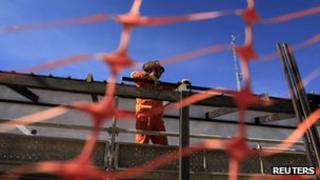 A scheme to convert vacant city centre office buildings into social housing across the UK is being piloted in Perth.
The £50m project is being run by private equity firm Consensus Capital.
Six further developments will follow in Edinburgh, Glasgow, Manchester, Birmingham and London, with plans for 25 UK schemes over the next two years.
In Perth, a former office block is being turned into 18 apartments for Caledonia Housing Association.
The work at Vennel Way, off Tay Street, spearheads plans to create 1,200 city centre apartments for leading UK housing associations.
Consensus Capital CEO Mark Emlick said: "We have identified a niche in the commercial to residential development market which is attracting significant interest from housing associations across the UK who want to develop new stock but have been constrained due to cutbacks and lack of developer activity.
"This is a key development for Consensus Capital plc and our property arm and we see this providing a major platform for growth over the next few years."
A new investment fund will acquire, develop and lease residential properties to registered social landlords with the aim of providing a secure fixed income return for investors at the rate of 5% per annum.
Construction on the Perth development begins in April and is scheduled for completion in the autumn.
Julie Cosgrove, chief executive of Caledonia Housing Association, said: "This project will help address two key local priorities - the regeneration of empty properties in Perth city centre, and the provision of much needed affordable housing in the city.
"We are looking forward to breathing new life into this building which has lain empty for some time now."
The Consensus Capital Property model involves securing properties, changing use and converting to residential development before leasing to UK housing associations for up to 20 years on full repair and insurance leases.