Stirling Council to help 850 tenants hit by "bedroom tax"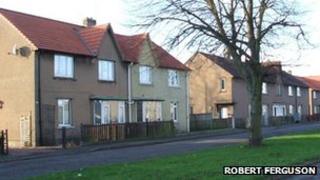 Stirling Council is contacting about 850 tenants who will be affected by the new under-occupancy charge, otherwise known as the "bedroom tax".
The authority said it had been in touch with more than 600 households.
Council officers are speaking to tenants to help them with benefit checks and discuss the options available to them.
Stirling Council is also looking to expand its number of single-bedroom homes.
Changes to the benefit system were introduced from 1 April. Among them are new rules cutting the housing benefit of those said to have more rooms than deemed necessary.
The authority said it expected the reforms to have an impact on many residents' ability to make ends meet.
Payment problems
Councillor Violet Weir, who is the council's portfolio holder for housing, said: "We are continuing to work with our tenants to help them understand the impact of the Welfare Reform Act, maximise their income through benefits checks and explain the options available.
"Our housing team has so far contacted people in over 600 affected households, and more than half have said that they will have difficulty paying the shortfall.
"However this figure can change daily taking into account household changes."
She also sought to reassure tenants that the authority would be reluctant to evict tenants if the benefits changes caused financial problems.
She said: "Stirling Council will only consider eviction procedures for non-payment of lawfully-due rent as a last resort after having provided wide-ranging advice and assistance."
The authority also said it would help householders seek smaller accommodation or to swap homes if necessary.
It also intends to award additional housing points to those affected by the changes and who are seeking a transfer to a smaller property.