Violent Crime in Dundee down by more than 35% over past 12 months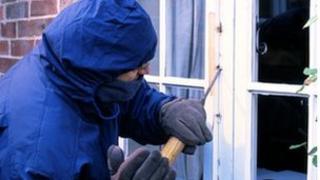 Police figures have shown violent crime in Dundee has fallen by more than a third over the past year.
Tayside Division said the number of incidents had dropped by 34.6% between 2011-12 to 2012-13, from 280 incidents to 183.
The local commander Ch Supt Hamish Macpherson described the fall as "significant".
Figures also showed detection rates improved from 79.6% to 83.6% over the same period.
Ch Supt Macpherson said the numbers meant there had been 97 fewer victims of violent crime in Dundee over the past 12 months.
Mr Macpherson said: ''This reduction is significant not for the fall in numbers, but for the fact that fewer people suffered violence at the hands of others.
"The impact of violent crime, bearing in mind that it comes in many forms, is not simply upon the individual victim.
"Its reach spreads to family, friends and through communities where that incident takes place."
Safe city
He added: ''Violent crime hurts communities, whether it is the domestic incident that takes place behind closed doors, a street brawl, or even a fight involving weapons.
"Such malevolence can change the way law abiding people feel about where they live.
''Like any city, Dundee is not immune to crime, but it is a safe place to live, work and relax.
"We want people to have confidence in their communities and our officers are there to work with them, and our local partners, to ensure that their concerns are listened to and acted upon.''
The figures also show that in 2012-13, there were 438 fewer crimes in Dundee compared to the previous year for group 1-4 offences, which includes violent crime, robbery, vandalism and domestic housebreaking.
The drop from 7,588 to 7,150 represents a 5.8% reduction.
Robberies were down by 15.4% and vandalism fell by 15.1%. However, there was a 13% increase in domestic housebreaking with 52 more crimes being committed in 2012-13 compared to 2011-12.
Criminals caught
Ch Insp Conrad Trickett, local area commander for Dundee North, said: ''There was a period in late 2012 early 2013 where we experienced a series of housebreaking offences in Dundee.
"It was identified that a small number of criminals were responsible for these offences and they were traced, arrested, put before the courts and most importantly removed from our streets."
He added: ''It is encouraging to see an overall drop in offences and I want to remind residents in Dundee that our officers are a part of their communities.
"They are there in the streets where they live, they are visible, they are approachable and I would encourage people to speak with them about any concerns or issues they have."
''People want us to reduce violent crime and we are doing that in Dundee. With the support of our communities we will continue to drive down crime and make our streets even safer.''