St Johnstone plea to fans over Belarus trip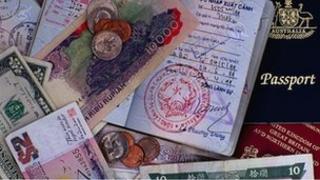 St Johnstone are urging fans to get in touch with the club if they are planning to travel to the Europa League match in Belarus on Thursday.
The club has been in contact with FC Minsk to discuss plans for the game.
However, no supporters have yet told the Perth club that they are planning to travel to Belarus for the match.
For most fans, the time to secure a visa to travel to the game ran out on Monday.
To get into the country fans would have needed to pay additional fees for a visa at short notice, before booking flights and accommodation.
St Johnstone had earlier booked flights and made travel arrangements for players and coaches in preparation.
On the fans forum page, many have posted messages asking if they will be able to watch the game through live streams, although none have been confirmed so far.
The club's football administrator Paul Smith said: "We have been in discussions with the opposition club in regards to the fixture.
"The club posted a message on our website on Monday asking fans to get in touch if they were attending the game so we could find out how many would be going.
"So far no one has got in touch to confirm they are, so at this moment we assume very few are travelling."