Ricky Ross to headline Kinross-shire Winter Festival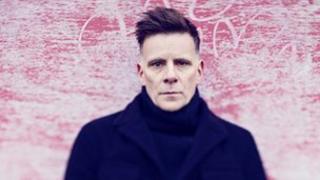 Deacon Blue frontman Ricky Ross is to headline the first ever Kinross-shire Winter Festival, it has been announced.
A host of other musicians, including Dr Hook vocalist Dennis Locorriere, will perform at the event.
The programme runs throughout November and December, with a variety of different activities planned.
The festival is a collaboration between community groups and local businesses in the area.
A host of workshops, community events and shows are planned throughout the festive period.
Budding performers under the age of 18 have the opportunity to take part in the Kinross-shire's Got Talent competition.
A festive street market is also planned, and families will be able to take part in nature walks and visit Santa's grotto.