Dundee crime rates released by Police Scotland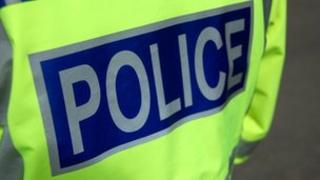 Overall violent crime rates have fallen by 25% in Dundee according to new statistics released by Police Scotland.
The number of serious assaults were also down by 20%, according to the figures.
However, crimes of indecency were reported to have risen by 54.4% - with rapes accounting for 20%.
The statistics were collected during the first six months of the new national force compared against the five year average.
Police said the rise in the number of indecency cases may be due to "a significant number" of historic cases being brought to their attention in the past six months - with one dating back more than 50 years.
Tayside Division Commander, Ch Supt Hamish Macpherson, said: "The reductions we have seen are testament to the dedication of all our officers and staff in the Dundee Local Policing Areas, with the support of their Tayside and national colleagues.
The number of recorded robberies were reported to have fallen by 45.6% and common assault fell by 3.7%.
Housebreaking in Dundee fell by 35%, shoplifting reduced by 18.5% and vandalism fell by 29%.
Detection rates
Overall, there were 3,867 Group 1-4 crimes, comprising of violent crimes, sexual offences, dishonesties, vandalism, fire-raising and malicious mischief.
This represents an 18% reduction in comparison to the past five year average.
Detection rates showed improvement in the offences of serious assault, robbery and common assault.
However, detection rates dropped in housebreaking, shoplifting and vandalism.
Ch Supt Macpherson added: "Clearly, we constantly strive to make improvements in our detection rates as they show the public that, where crime does happen, the criminals are being caught and held to account.
"However, when crime has been significantly reduced in certain areas of offending, a single undetected incident, or relatively small number of undetected incidents, can represent a marked dip in performance. "