Webhelp UK to create 170 new jobs across Scotland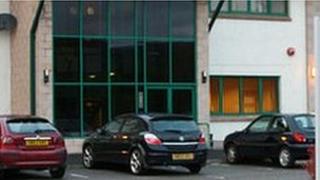 Falkirk-based call centre employer Webhelp UK is to create more than 170 full-time and part-time posts in Scotland over the next two months.
The company said 75 positions would be recruited in Falkirk, more than 40 in Kilmarnock, 27 in Glasgow, 16 in Dunoon and 15 in Greenock.
The new recruits will be trained to deal with customer sales and service inquires.
The jobs are part of plans by the firm to recruit 600 staff across the UK.
The company's chief executive David Turner said: "This latest recruitment drive continues the steady expansion that has been such a feature of our business in recent times.
"We are acutely aware of how important the Webhelp UK operation is within the areas where we are based and proud that we can bring new jobs, particularly at this time of the year."
The firm, whose parent company is the French-owned Webhelp Group, employs about 6,000 people across 10 sites in the UK and works for brands such as Sky and Vodafone.