Clackmannanshire Council to extend care service charges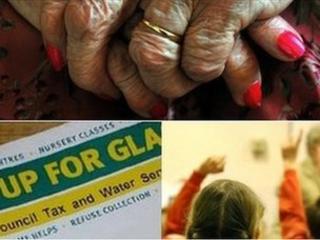 People who receive care at home and adult daycare from Clackmannanshire Council are to be charged for the services.
The local authority said those affected by the policy change would be means-tested to assess what, if anything, they would pay.
The council has introduced charges for telecare, Mobile Emergency Care Service and respite care in the past year.
The authority said the charges would be introduced in phases.
Councillor Les Sharp said: "We provide a range of care services to help people stay independent in their own homes for as long as possible.
"We have revised our charging policy for some of these services and look at how we calculate service users' contributions.
"This decision affects a number of services and the charges are being introduced in phases."
Mr Sharp said the charges would bring Clackmannanshire into line with other Scottish local authorities.
He added: "We are currently writing to those who receive daycare explaining that we may soon ask them to contribute to the cost of their care, depending on their personal circumstances."
A financial assessment is being offered to those who receive daycare services to determine what their contribution would be paid.
A dedicated helpline has also been set up.