Saudi murder case nurse Lucille McLauchlan dies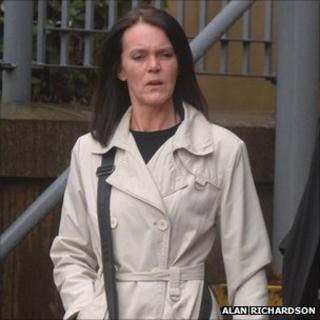 A former nurse who was jailed and faced flogging over the murder of a colleague in Saudi Arabia has died after suffering a brain haemorrhage.
In 1996 Lucille McLauchlan was sentenced to eight years and 500 lashes for her part in the death of Yvonne Gilford.
She was pardoned 17 months later and allowed back to the UK.
It is understood Ms McLauchlan died at Ninewells Hospital in Dundee on Tuesday after falling ill at home on Sunday.
She and fellow nurse Deborah Parry, 54, from Alton, Hampshire, hit the headlines in 1996 after Saudi police arrested them in a shopping mall.
They were trying to withdraw money from a cash machine using the murdered nurse's bank card.
Parry was later sentenced to beheading after being found guilty of the murder.
However, the pair were eventually given a royal pardon after so-called "blood money" was paid to Mrs Gilford's family in Australia.
Both women later claimed they were forced to confess to a crime they did not commit and retracted their confessions.
Following subsequent convictions for theft and fraud in Tayside, McLauchlan was struck off the nursing register by the UK Central Council for Nursing.