Kirk moderator designate steps down due to ill health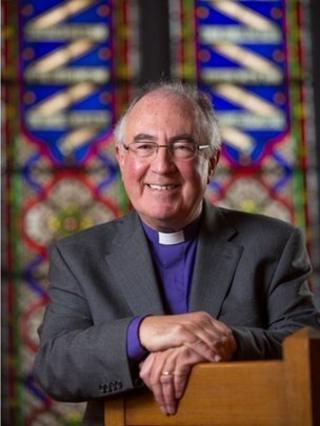 The man chosen to lead the Church of Scotland this year has withdrawn from the position due to ill health.
The Reverend Angus Morrison, a minister in Perth and Kinross, was due to take up the office of moderator in May.
However, he said he took the "very painful" decision to walk away from the job as he is undergoing medical treatment and may need surgery.
A new moderator designate will be announced in April, ahead of the Kirk's General Assembly the following month.
Dr Morrison, currently the minister of Orwell and Portmoak Church, was due to take over the annual appointment from the Right Reverend Lorna Hood.
The Church of Scotland said he was the first moderator designate in living memory to stand down.
Dr Morrison, who is married and has four children, was originally ordained in the Free Presbyterian Church of Scotland, serving ministries in Oban and Edinburgh.
However, he then transferred to the Church of Scotland and took up his current post after a spell in Stornoway.
He said he took the decision to withdraw from the most senior position in the church "with huge regret and reluctance".
He said: "This has been a very painful decision but deep down I feel it is the right one.
"I am undergoing medical treatment and anticipate an operation ahead.
"The demanding role of moderator requires someone to be operating on all cylinders. I do not have the necessary reserves just now."
Honorary post
The moderator chairs the general assembly of the Church of Scotland in Edinburgh each May, signing documents on its behalf and ruling on points of order.
The post is an honorary one, chosen by a committee of 51 members including previous moderators.
The Reverend John Chalmers, principal clerk for the Church of Scotland, said Dr Morrison may still be able to take up the position in future.
He said: "We ask the whole Church to remember Angus and his family in their prayers and we hope that his health is fully restored in due course.
"I know that the General Assembly will be enormously sympathetic to Angus's position and will no doubt want him to fulfil the role of moderator at some time in the future when he has made a full recovery."