Drink-driver who killed Scot in Canada crash jailed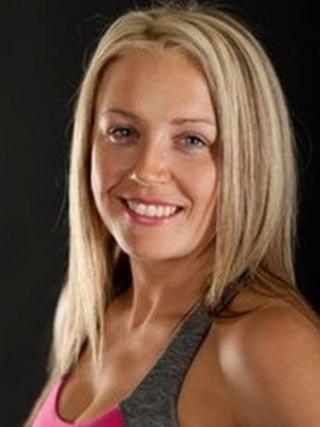 A drink-driver who killed a Scottish woman as she helped a friend by the roadside in Canada has been jailed for seven and a half years.
Charlene Reaveley, of Dundee, was one of two women killed when Cory Sater ran them over in British Columbia in 2011.
Sater was found guilty of six charges, including two counts of causing death by dangerous driving.
He was sentenced to nine and a half years in prison, less the two he has already served behind bars.
Sater had downed six double rye whisky and cokes and two shots of Jagermeister the night he crashed his car into 30-year-old Mrs Reaveley and her friend Lorraine Cruz, 26, on the Loughheed Highway, before driving off.
The 40-year-old was on probation for assault at the time, and was thus banned from drinking, and had earlier had his driver's license revoked.
Dangerous driving
Mum of four Mrs Reaveley had stopped at the side of the highway in Coquitlam on 19 February 2011 to help her friend Lorraine Cruz, who had been involved in a minor crash.
Mrs Reaveley and her husband Dan got out of their car to help Miss Cruz and her boyfriend, when a white Jeep Cherokee ran down both women, killing them instantly.
Miss Cruz's boyfriend Paulo Calimbahin was also seriously injured, and lost a leg in the collision. Sater admitted leaving the scene of the crash, with the judge describing him as "oblivious".
At New Westminster Supreme Court, the Crown described the seriousness of Sater's crimes as second only to murder, calling for a nine-year sentence.
Justice James Williams sentenced him to three and a half years for leaving the scene of the accident and six years for the other charges, which included two counts each of impaired driving causing death and dangerous driving causing death.
Personal trainer Mrs Reaveley was born in Dundee in 1980, before moving to Canada aged seven. She is survived by children Kaedan, Rebecca, Alicia and Tristan, as well as her husband.