Dundee University staff vote for strike action over job losses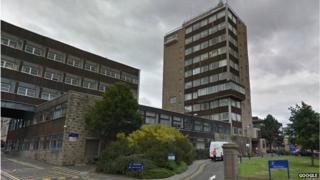 Dundee University staff have voted in favour of strike action over plans to cut 120 jobs.
A total of 69% of the University and College Union (UCU) members who voted backed strike action, while 84% supported industrial action short of a strike.
The UCU held the ballot over redundancies being proposed as part of a cost-cutting scheme.
A spokesman said the university was "extremely disappointed" by the vote.
The union said it wanted to avoid strike action if possible, and argued that the savings at the university could be achieved without the use of compulsory or targeted redundancies.
Janice Aitken, secretary of the Dundee UCU branch, said: "We don't want to go on strike, but we now have the mandate from our members to take them out on strike if we're forced into that position.
"At the moment we're in a position where the university is refusing to rule out compulsory redundancies, and we're asking them to do that.
"What we'll now do is try to avoid strike action through negotiation and campaigning, but it's very important that the university knows that if they don't come to the table with meaningful options, then we've got a problem."
'Extremely disappointed'
A spokesman for the university pointed out the relatively low turnout in the poll, saying the "majority" of staff were supportive of proposed changes.
He said the university employs 2,076 staff, 469 of whom are UCU members - meaning the 178 votes cast represented a turnout of 38% of the union members, and 9% of academic staff.
Emphasising that the university looks to avoid compulsory redundancies wherever possible, he added: "We are extremely disappointed by the union's actions in moving to this stage. We believe this action is premature and does not serve the best interests of staff or students.
"The university currently has a generous voluntary severance scheme open to academic staff, with the aim of reducing our academic staff numbers by 80 to 120 posts, and we are continuing to receive applications for that scheme, which still has a further two months to run."
Ms Aitken countered that the low turnout was due to the vote being held during a holiday period, blaming the university for "rushing changes through", and noting that the turnout in the ballot was better than that in last month's European elections.