Funeral held for former BBC Scotland presenter John Milne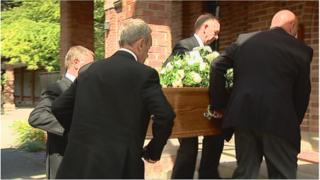 The funeral of former BBC Scotland broadcaster John Milne has been held in Dundee.
Mr Milne died last week aged 72, having spent almost 40 years with the BBC.
He became a well-known figure on radio and television, presenting Reporting Scotland, Good Morning Scotland and Newsnight Scotland before retiring in 2007.
A service was held at Dundee Crematorium, with many of his former BBC colleagues in attendance.