New £14.5m funding boost for new Perthshire primaries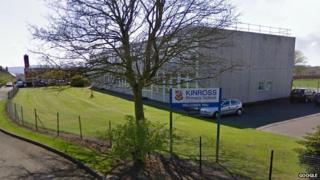 The Scottish government is to contribute £14.5m towards building replacements for Kinross and Tulloch primary schools.
Perth and Kinross Council has welcomed the funding, which is added to £8.5m contributed from the local authority.
Work is to get under way with the aim of opening the schools in 2017.
Funding of £230m for dozens of school replacement or refurbishment projects was announced in this week's Scottish government budget.
Both schools will be replaced on their existing sites, in Kinross and Perth city respectively.
Bob Band, convener of the council's lifelong learning committee, said both schools were "coming to the end of their useable life".
He said: "When the latest round of funding from the Scottish government was made known, we were able to submit a strong case clearly setting out the requirements for replacing both schools for the benefit of over 800 pupils who will now receive their education in a modern facility.
"This funding will allow us to move forward with our preferred option for replacing both schools and I am delighted that neither of the communities will be losing out."
A report will go before the council committee for approval before work begins at either school.