Police warning over deliberate Forth Valley fires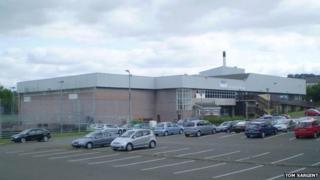 Police are investigating a spate of deliberate fires which have damaged property in Bo'ness.
Firefighters have attended blazes at Mingle Place, Ewart Grove, Shafto Place, Ritchie Place, Pennelton Place and the grounds of the Bo'ness Recreation Centre in recent weeks.
Property damaged includes wheelie bins, trees and garden furniture.
PC Craig Towler from the Bo'ness and Blackness Community team said concern was growing over the deliberate fires.
He added: "Those who start these fires deliberately are not only wasting time and resources, but they must remember it could be someone they know who may be in serious danger elsewhere when firefighters have been delayed due to their actions.
"Whether the reason for starting fires deliberately is boredom, bravado or wanting to see the fire engine go past with its lights on, it doesn't matter, their actions could ultimately put lives in danger."