Dundee City Council must make £30m of savings by 2018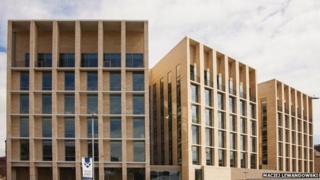 Dundee City Council needs to find savings of £30m over the next three years to maintain the council tax freeze.
The first round of savings works out as £7.3m from the 2015/16 budget, to be agreed in February.
Should the council fail to find this money, it would lose £1.75m in grants from the Scottish government, equating to a 3% council tax increase.
Council bosses warned budget cuts were likely for the rest of the decade.
Officers have already identified administrative and technical budget savings of £3.6m for the 2015/16 year, with proposals on the remaining £3.7m expected next month.
Austerity agenda
A report to the authority's policy and resources committee from corporate services director Marjory Stewart noted that economic growth was unlikely to return to "normal" levels until at least 2019.
She said: "Regardless of the outcome of the general election, it is very likely that the new government will continue to pursue an austerity agenda to drive down the annual budget deficit and return the UK public finances to a balanced position.
"It is anticipated that the Scottish block grant from the Westminster government will continue to fall both in cash and real terms in the period to 2019.
"Notwithstanding all of the variables and uncertainties, it can be stated with some confidence that local government in Scotland will experience funding cuts for the remainder of this decade."