Dundee man's Barclays Bank bomb threat in account row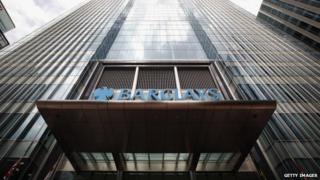 A Dundee man threatened to blow up the London headquarters of Barclays in a row over his bank account.
John Driscoll had phoned the bank asking to be refunded an £89 charge which had been taken from his account.
When the 60-year-old was told an investigation would have to take place before the money was refunded, he threatened to blow up their head office with plastic explosive Semtex.
He was ordered to carry out 150 hours of unpaid work at Dundee Sheriff Court.
Driscoll, himself a former call centre worker, phoned the bank's helpline after spotting what he believed to be fraudulent activity on his account.
However, customer manager Ayaz Ali told him the money could not be credited back before an investigation was carried out.
Semtex and detonators
Driscoll told him: "If you don't have my money in my account by tonight I'll go ballistic.
"I'm going to want to come to Barclays headquarters which I think is somewhere near the Natwest Tower and I'm going to blow it up whether there's anybody in it or not.
"It won't take me long to get hold of 200 pounds of Semtex and a few detonators.
"Don't bother talking to the police about it. You can tell who you like but it will happen, and I hope you are in that place when it happens."
Driscoll, of Balerno Street, also threatened to reduce Barclays' "credit in Qatar to zilch" during a planned trip to the country.
He pleaded guilty to an offence under the Communications Act, and was sentenced to 150 hours of unpaid work.
Dundee Sheriff Court heard he had a previous conviction for a similar offence committed in a mobile phone shop.
Sheriff Alastair Carmichael told Driscoll: "I can understand your frustration, but this is a very serious matter given the circumstances."