OAPs targeted in spate of purse thefts in Dundee shops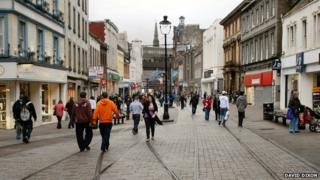 Police are investigating after three elderly women were targeted by thieves while shopping in Dundee city centre.
The women were not known to each other and were in separate stores, but each had their purse taken from their handbag within an hour of 11:40 on Saturday.
Property and cash worth a total of about £100 was contained in the purses.
Officers have appealed for witnesses and information.