Woman jailed for embezzling £55,000 from charity fund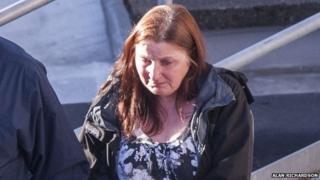 A secretary who embezzled £55,000 from a hospital charity fund has been jailed.
Lorraine Warden forged the signature of a doctor at Dundee's Ninewells Hospital to steal the sum after writing out 62 cheques to herself and her daughter.
A sheriff described the crime as "blatant" and revealed Warden had also been claiming tax credits throughout the five-year scam.
The 44-year-old, of Muirhead, was jailed for 16 months.
An investigation revealed Warden had cashed cheques she had written to herself and her daughter while she helped administrate the Tayside Otolaryngology Fund between January 2007 and August 2012.
When interviewed by police, the NHS Tayside and Dundee University secretary blamed the crime on spiralling payday loan debts.
The fund, set up to help research into ear, nose and throat conditions, was shut down in November 2013 and Dundee Sheriff Court heard that Warden was not in a position to pay any of the money back.
Sheriff Elizabeth Munro told her: "You were getting working tax credits at the same time - there's something blatant about this to claim tax credits while also stealing £55,000.
"This was a charity you stole from and there's no question of them getting the money back.
"This is just such a serious crime to steal £55,000 from a charity that I can simply see no way of avoiding a custodial sentence."