Dundee University to lead research data storage project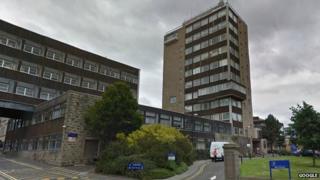 Dundee University is to lead a major project to help scientists store and share research data.
The Biotechnology and Biological Sciences Research Council has announced £7.5m of funding for infrastructure to help scientists study large datasets.
New imaging techniques mean researchers have huge amounts of new information to work with, but datasets are so large they are difficult to share.
The university is to set up an advanced data storage and sharing facility.
Part of the university's new Dundee Imaging Facility, the £1.79m repository will allow the storage and curation of huge sets of data, which will help scientists across the world pursue advances in areas such as health, agriculture and sustainable fuels.
Focusing on life sciences, the Dundee project will be led by Prof Jason Swedlow and his team at the Open Microscopy Environment, alongside colleagues at the European Bioinformatics Institute and the University of Cambridge.
'Complex data'
Prof Swedlow said: "We are seeing things that we have never been able to see before, thanks to a new generation of imaging technology and techniques.
"But with these advances also come challenges. The new imaging techniques generate enormous amounts of complex data and so special tools are required to manage, share and analyse these data.
"At Dundee we have built several open software platforms that are used by scientists worldwide for accessing and managing these enormous datasets. This new project will take that work up another level."
Prof Jackie Hunter, chief executive of the BBSRC, said the project would help "create the knowledge that will be needed to tackle the challenges of tomorrow."
She said: "We experience problems coping with our own local data storage - videos, picture and other media take up huge amounts of space on our home computers.
"In life sciences, the data required for research is unimaginably larger and growing at unprecedented rates.
"The reference wheat genome takes up about 6 gigabytes, for example, and a high resolution video of the human heart of just one patient can be around 50 gigabytes, or the equivalent of 50 feature length films at standard definition.
"This data provides a mine of information that will help us now and in the future but it needs to be properly stored, curated and made easily accessible.
"These investments will help us achieve this in important areas, from discovering new drugs to breeding crops that are more resistant to climate change."