Forth Valley GP surgeries hit by shortage of doctors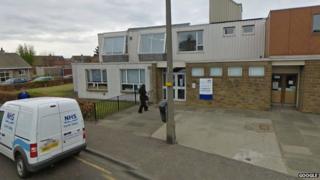 A shortage of doctors has raised fears about GP provision at a number of Forth Valley medical practices.
Surgeries in Grangemouth, Bannockburn, Falkirk and Drymen are all struggling with a shortage of GPs.
NHS Forth Valley has drawn up an action plan and is attempting to hire a team of salaried doctors to support local practices.
Health board bosses are also looking to share workloads with neighbouring practices and services.
The Kersiebank Medical Practice in Grangemouth and the Bannockburn Health Centre have lost several doctors in recent weeks, while there are also vacancies at the Westburn Medical Practice in Falkirk and the Drymen Health Centre.
Kersiebank is now only able to offer same-day appointments after losing four doctors in quick succession.
Community needs
A spokeswoman for NHS Forth Valley acknowledged that there had been "concerns" over capacity and access to appointments at the four affected surgeries.
She said: "Although they have advertised for replacement doctors, they are, like a number of practices across the UK, finding it difficult to recruit GPs.
"To help address this NHS Forth Valley is taking forward a number of actions.
"This includes advertising to recruit a team of salaried GPs who would be available to provide support to local practices with capacity challenges, discussing potential opportunities with neighbouring practices and exploring how other services such as physiotherapy, practice nursing and pharmacy services could be further developed to free up capacity.
"In the meantime, we will continue to work closely with these GP practices to maintain safe, effective and sustainable services which meet the needs of the local community."