Man jailed for stealing stretcher from funeral home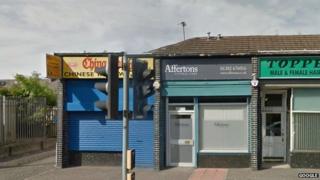 A man who stole a trolley for transporting dead bodies from a funeral directors in Dundee has been jailed.
Andrew King stole the £2,500 stretcher from Affertons Funeral Directors in the city after it had been washed and left outside to dry in July 2014.
The 21-year-old admitted taking the trolley and selling it to a scrap metal merchant nearby, where it was crushed.
Jailing King for 23 weeks, Sheriff Alistair Brown said metal theft was a "serious problem".
King, of Dundee, was caught on CCTV taking the trolley from the back of the Clepington Road funeral parlour on 2 July.
He pleaded guilty on a summary charge of theft.