Pedestrian dies after bus collision in Kilmahog car park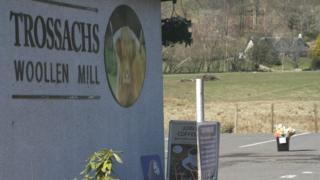 A 50-year-old female pedestrian has died following a collision with a bus in a Perthshire car park.
The incident occurred at about 18:40 in the Trossachs Woollen Mill car park in Kilmahog, near Callander.
The woman was airlifted to the Southern General Hospital in Glasgow but died later from her injuries.
Police Scotland have appealed for anyone who may have witnessed the incident to come forward as soon as possible.