Driver sentenced for crash that paralysed friend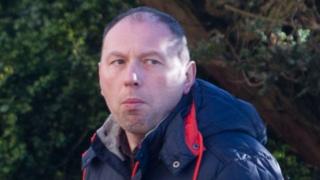 A man whose car plunged into an Angus gorge leaving his friend paralysed has been given a community sentence.
Robert Buzalski drank vodka liqueur before setting off for Edzell with Krysztof Birula and another man.
A court heard Buzalski's hire car left the road during bad weather conditions and plunged down an embankment into a river bed.
Mr Birula suffered a broken back in the crash and had to be cut free from the vehicle by firefighters.
Buzalski was sentenced to a community payback order with 300 hours unpaid work, and disqualified from driving for four years.
The 36-year-old had denied causing serious injury to Mr Birula by dangerous driving.
A jury at Forfar Sheriff Court found Buzalski, of Ruthvenfield Road, Perth, guilty of the charge.
'Terrible consequences'
The crash took place on 24 August 2013 on a farm road from Cornes Cottage to Dalbog Farm, near Edzell.
Giving evidence in his own defence Buzalski, who suffered four broken ribs in the incident, said: "I think about it every day, it's very hard.
"I ask myself every evening, why did it have to happen?"
"He (Birula) was a friend, close friends, you could say.
"Any time I can go and visit him, I try to support him. When I can't go to visit him, I call him."
Sheriff Pino di Emidio said: "The terrible consequences of your driving have had a significant impact on Mr Birula and his family.
"Nothing I can do in this court can lessen the hurt done to him.
"It's a remarkable testament to Mr Birula that he remains a friend of yours and holds no ill will against you."