Stagecoach confirms closure of Dundee depot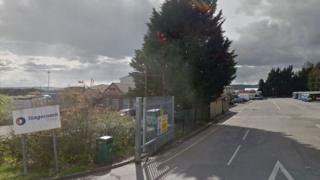 Stagecoach has confirmed the closure of its Dundee depot citing "high operating costs" at the site.
The company has been in consultation with 100 staff members who work at the Smeaton Road depot ahead of its closure on 14 August.
Stagecoach said it expected the majority of staff to transfer to "alternative depot locations in the surrounding area".
It said the closure would not have a significant impact on services.
The firm confirmed in May that it was carrying out a review of its operations in Dundee as a result of high operating costs at the depot.
Andrew Jarvis, Stagecoach East Scotland managing director, said: "We understand that any changes are unsettling for our people. That is why our approach has been to involve our employees at all stages of our review.
"We will be giving our staff at Dundee depot every assistance during transfers to alternative depots in the area and we do not expect the relocation to significantly affect services.
"We have no plans to change our operations at Dundee bus station and our focus continues to be on providing our customers with high quality and excellent value local bus and coach services."