Child hit by vehicle near supermarket in Dunblane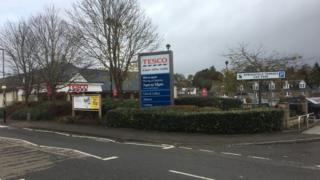 A child has been taken to hospital after being hit by a vehicle near a supermarket car park in Dunblane.
Police said they were called to reports of a road traffic accident at Springfield Terrace in the town at about 12:45.
The child was taken to hospital as a precaution for assessment but was not thought to have been injured.