Overtime fraudster repays £30,000 to avoid jail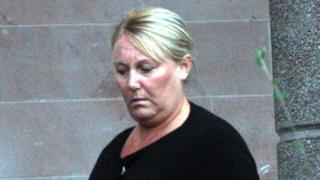 An office manager who paid herself £30,000 of unauthorised overtime has avoided jail after fully refunding her former employer.
Wendy Shaw, 46, falsified spreadsheets at Stirling-based fire and flood firm Total Reinstatement Services for more than six years.
She was suspended and escorted from the premises when the fraud was discovered in 2014.
Sheriff John Mundy sentenced Shaw to carry out 300 hours of unpaid work.
He told her: "You probably realise that had this payment not been made you would be going to prison.
"It having been paid, I am satisfied that an alternative to prison is appropriate as punishment in this case."
Shaw previously admitted defrauding the company between March 2008 and October 2014.