Campaign to fight electricity doorstep scam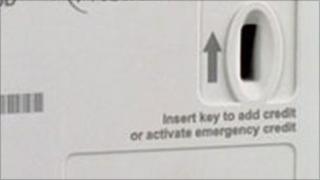 A campaign is being launched to warn households using prepayment electricity meters about a doorstep top-up scam.
The Top-up Safe campaign is warning customers about criminal gangs offering cheap electricity top-ups.
Customers are being offered £50 top-ups for just £25, but end up having to pay both the criminals and the energy company.
More than 2,000 incidences of the crime were reported in five Welsh towns and cities alone this year.
Energy UK said the problem was affecting customers of all of the leading energy companies, which are urging customers to only top-up through official channels: PayPoint or Payzone and the Post Office.
Customers who use prepayment meters have already been contacted by their energy supplier to warn them about the scam.
The campaign follows a recent report which revealed cases across all parts of Wales, from major cities to rural areas.
Commenting on the scam, Peter Jenkins of Energy UK, said: "We are warning people in Wales not to get involved with this scam and the criminals behind it.
"When an offer seems too good to be true, it usually is, and this scam is no different. If you buy an illegal top-up, you're the one who'll end up losing out."
Mr Jenkins said the only safe top-ups could be purchased from PayPoint and Payzone and the Post Office.