Call for S4C adverts rethink on Cyw children's service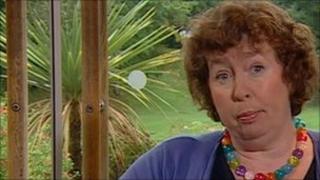 The chair of the assembly's children and young people committee has called on S4C to rethink using adverts on its service for young children, Cyw.
Cyw first began showing adverts on its morning schedule on Monday.
Plaid Cymru's Helen Mary Jones AM said showing adverts to children of such a young age could be "harmful".
The Welsh language channel said the ads were introduced for financial reasons, but refused to disclose how much revenue they generated.
Cyw was launched in June 2008 and targets children aged between three and six years.
Until this week its programming between 0700 and 1330 did not contain any adverts.
In October, UK Culture Minister Jeremy Hunt revealed the BBC was to take over part-funding for the channel from 2013.
Chancellor George Osborne also confirmed S4C's budget would be cut by 25% by 2015.
Speaking in her capacity as chair of the assembly's children and young people committee, Ms Jones said: "Everyone knows S4C is facing financial difficulty following the Tory government's decision.
"But we also know that showing adverts to children of such a young age can be very harmful - they can't evaluate ads like older children or an adult can.
"That is why S4C decided not to have ads on Cyw in the first place, and I very much hope they'll look again [at the decision]."
'Safeguard the quality'
S4C refused to say how much money it made from the ads on Cyw, "for commercial reasons".
Sian Eirian, head of children's programming at S4C, said: "The adverts are aimed primarily at adults, and there'll be a mixture of ads, but they'll adhere to Ofcom's guidelines and will of course protect and safeguard children."
Asked if it would respond to the call to ban ads on Cyw, she said: "Naturally, we'll monitor the situation over the coming months, but it's inevitable that we have to look at all possible sources of income to safeguard the quality of Cyw's programmes.
"The climate has changed since we launched Cyw nearly three years ago.
"It's well known that S4C is facing cuts of nearly £20m."