PwC survey: Business confidence in Wales 'mixed'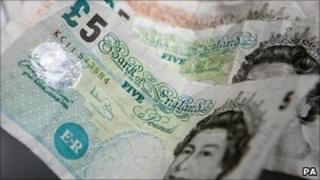 A survey of business confidence in Wales paints a mixed picture but with signs of optimism for the future.
The PwC survey of 107 companies, for the Institute of Welsh Affairs, found nearly 60% were confident of their prospects over the next three years.
However, almost one in three said the assembly government's economic renewal plan would have a "detrimental impact" on the economy.
The assembly government said it aimed to create a strong and vibrant economy.
Its renewal plan signalled the end of business grants in favour of improving the business environment by focusing on infrastructure projects and sectors with the potential to grow.
The survey looked at issues such as business confidence and what the next assembly term should focus on to help the Welsh economy.
Business confidence generally was said to be better than might have been expected with nearly 60% of businesses either very confident or somewhat confident of their prospects.
However, the picture was said to be "mixed", with many businesses looking towards the next 12 months with some trepidation.
The results of the survey are being unveiled at an Institute of Welsh Affairs conference in Cardiff which is looking at issues such as how private companies can pick up the jobs lost in the public sector cuts.
Rob Lewis, chairman of PwC in Wales, said: "On the whole, business confidence appears to be better than might have been anticipated but the position is still quite mixed, with some polarisation at both ends of the spectrum.
"Nearly 40% of respondents are not confident of what is in store over the next 12 months, although around the longer term, prospects appear to be much more positive.
"Disappointingly, many of our respondents have not read the Welsh Assembly Government's economic renewal plan but, of those that have, only 15% think that it will improve the prospects of the Welsh economy over the next few years."
He added that priorities for the new assembly government formed after the election in May would include better quality support for businesses and investment in skills and training.
Results to questions on business confidence suggested 42% were either very confident or somewhat confident of their prospects. Over a three-year period this rose to nearly 60%.
The current economic climate appears to have hit businesses hard with almost 70% saying they had been trying to cut costs.
Just over 35% of respondents said they had reduced the number of workers in the past 12 months.
An assembly government spokesman said: "We fully agree that skills and innovation are two issues that are of major importance to the Welsh economy. Both skills and innovation are key pillars of our new economic renewal policy.
"We are encouraged that the priorities identified in the barometer are very similar to those set out in Economic Renewal - skills, improved infrastructure, a better public procurement process and targeted business support that we are working to deliver."
He said the assembly government's policy had been revamped "because we recognised that, over the long term, the performance of the Welsh economy has not met expectations".
"Our aim is to create a strong and vibrant economy in Wales," he added.