Arrest in Merthyr over Prescoed prison absconding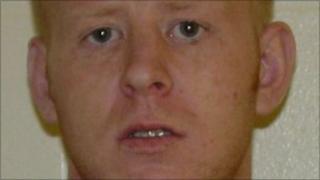 A 25-year-old man who absconded from Prescoed open prison in Monmouthshire has been arrested.
Christopher Norman Jones, who failed to return to the prison last Saturday, was arrested in the Merthyr Tydfil area.
He is due to appear before Caerphilly magistrates on Tuesday.
Gwent Police activated their operational plan to find him.