Cardiff man Richard Evans marches to London over cuts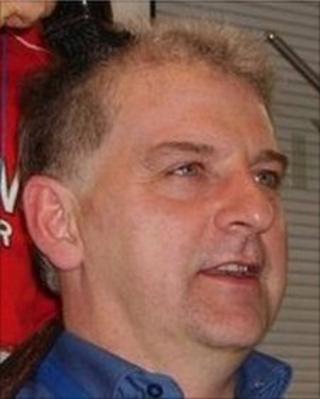 A Cardiff civil servant is setting off on a 166 mile (267km) walk to London in protest at public spending cuts.
Richard Evans, 46, says he hopes his personal pilgrimage will persuade others to join a trades union march the following week.
In October, Chancellor George Osborne announced £81bn in cuts over four years to wipe out the UK's budget deficit.
The UK government has estimated that it will mean a cut of 500,00 public sector jobs over the period.
"I'm really worried about what's happening to our public services, and how they will be cut," said Mr Evans, who works in a call centre for HM Revenue and Customs.
"You read about bus services being cut back, libraries closing, leisure centres shutting and public toilets being closed.
"How many people fully realise the link between the cuts they're experiencing in their services and the governments budget cuts?"
Under the UK government spending review announced in October, George Osborne outlined plans to reduce spending in government departments by 19%, £7bn reduction in welfare spending, and bringing forward a rise in the state pension age.
The chancellor said the measures would bring "sanity to our public finances and stability to our economy".
"It is a hard road, but it leads to a better future."
But the cuts programme has met with fierce opposition from trade unions, and will culminate in a march in London next week organised by the Trades Union Congress (TUC).
Mr Evans, a Public and Commercial Services (PCS) union member, said he aimed to meet up with the march next Saturday.
"I hope that if people see I am going that extra step to raise the issue, then they will be persuaded to come along and join the march in London," he said.
"I've got seven days to make the journey - so I think the word to use about it is 'daunting'."
PCS general secretary Mark Serwotka added: "This is a truly inspirational feat of endurance, rooted in a proud history of working class people marching on London to demand justice, and Richard has my utmost admiration and respect."