Shane Williams apologises over toddler son's 999 calls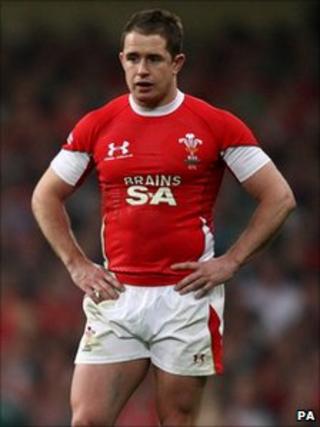 Wales rugby star Shane Williams has apologised to police over his toddler son dialling 999.
Officers called at the winger's home near Ammanford, Carmarthenshire, after receiving another call.
Williams apologised and confessed that his 18-month old son Carter had been dialling the number.
He wrote on Twitter: "I can't believe I just had the police around the house again - my 18-month-old boy dialled 999! That's the 3rd time this year."
A spokesman for Dyfed-Powys Police said accidental 999 calls were a growing problem.
He said: "Non-malicious emergency 999 calls made by young children who don't realise the seriousness of what they are doing can be problematic.
"We have a duty of care to act upon all 999 calls.
"If officers are dealing with a non-malicious but ultimately unnecessary call of this nature then they could be diverted away from a genuine emergency.
"We understand parents can't monitor their children every second of the day but we would urge them to take measures to ensure that young children cannot access home or mobile phones unsupervised."