Ramaz Raulinautis: Two more charged with Newport murder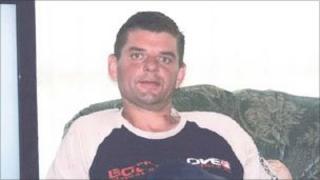 Two more men have been charged with murder, after the death of a man found with severe burns outside a hotel.
Ramaz Raulinautis was found in front of the Gateway Express hotel in Newport, on 9 March.
The two men, aged 29 and 21, have also been charged with arson and assault, and are due to appear before Caerphilly magistrates on Friday.
A 27-year-old man from Newport has already been charged with Mr Raulinautis' murder.