Ex-Plaid chairman quits over party's direction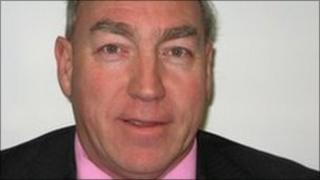 Plaid Cymru's former chairman has left the party because he is unhappy about its direction.
John Dixon quit as Plaid chairman last year after eight years in the role.
At the time he said the party was moving in a way he could not support and he could no longer afford to devote so much time to the unpaid role.
He told BBC Wales his decision to leave the party was because he was unhappy with its strategic direction.
Writing on his blog, Mr Dixon said Wales' four main parties had effectively committed themselves to strengthening Welsh institutions.
He said: "It's no accident that they are sounding increasingly similar.
"But does Wales really need four parties all saying much the same thing?"
He told the Western Mail that he got into politics to win arguments.
"I think Plaid Cymru is moving in the direction where it's in the business to win elections," he said.
Mr Dixon last year said that party leader Ieuan Wyn Jones cited his age when he told him he did not want him as a candidate for May's assembly election.
At the time the party said no one had been told they should not stand simply because of their age or sex, and pointed out that leader Mr Jones was older than Mr Dixon.
A Plaid spokesman said: "John Dixon chose not to re-join the party some months ago. Plaid Cymru is focusing solely on the upcoming assembly elections."