'Sarah's Law' adopted by Wales' four Police forces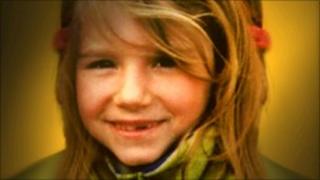 Wales' four police forces are now able to release details about sex offenders, if child safety concerns are raised.
Anyone worried about someone who has contact with their child can ask the police to check if the person has a record of abusing children.
The Home Office's Child Sex Offender Disclosure Scheme is known as Sarah's Law, after the murder of Sarah Payne.
Eight-year-old Sarah was kidnapped and murdered in 2000 by convicted sex offender Roy Whiting in West Sussex.
After the murder, Sarah's mother Sara Payne, of Surrey, called for the law to be changed.
The police already disclose information about registered sex offenders in a controlled way to a variety of people including head teachers, leisure centre managers and employers as well as parents.
The difference with this scheme is that it gives anyone concerned about the safety of the child a formal mechanism to make enquiries about individuals.
The police will then consider sharing any criminal records that could put a child at risk with the person best placed to protect it, usually the parents or a carer.
People receiving information are being warned that such details must remain confidential.
The scheme, which is already in places in 20 police force areas in England, goes live across Wales on Friday.
Jeff Farrar, Gwent Police assistant chief constable and Acpo lead for vulnerable persons, said the experience of other police forces was that some of the concerns raised were by extended family members and neighbours of children.
He said: "This means we can all help protect children and their actions have undoubtedly led to children being protected from potential harm.
'Immediate risk'
"The scheme is being rolled out across the four Welsh forces simultaneously and this will be a great advantage to people who wish to use it as it means wherever you live in Wales you will get the same service and the same opportunity to make enquiries about individuals."
"But it is important to stress that this is just another way to help communities safeguard children.
"The scheme does not replace the usual checks that are carried out on individuals who work with or apply to work with children."
Mr Farrar said when there was an immediate risk to a child's safety, people should always dial 999.
Criminologist and child protection expert Mark Williams-Thomas said the scheme was formalising a disclosure process by multi-agency public protection panels that was already in place.
'Offending'
He said: "My concern is that the public don't entirely understand how this process works, so there will be a lot of applications from people who simply want to check somebody out.
"But my biggest concern is around the public's ability to understand that the fact that just because somebody hasn't got have a conviction, doesn't mean that they are not a risk.
"What we know is that a large majority of offenders who are caught for the first time have been offending for many, many years.
"I don't want the public to assume that that means the individual's safe."
Jon Silverman, professor of media and criminal justice at the University of Bedfordshire, said the roll-out of the scheme in the UK had been managed cautiously over fear of vigilante action.
'Responsibly'
He said the trials in four police force areas and then another eight had shown that information had generally been sought responsibly and delivered responsibly.
He said: "I think there's a fair degree of confidence even among some of the children's charities which were sceptical at first, that it will be handled responsibly.
"The multi-agency public protection panels have already had, on a need-to-know basis, the power to disclose information, so this has been happening on a very limited basis for about a decade."