Ralph Fiennes and Rob Lowe headline at Hay Festival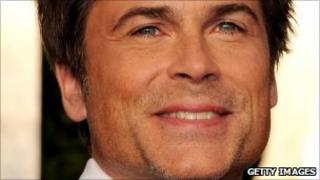 Hollywood stars Ralph Fiennes and Rob Lowe are among the headliners at this year's Hay Festival.
The line-up also includes Egyptian presidential candidate Mohammed El Baradei and the Archbishop of Canterbury, who will talk on Shakespeare.
Other highlights include Booker prize winning novelist Howard Jacobson and Radio 2 presenter Chris Evans.
The festival takes place between 26 May and 5 June.
The town and the festival have grown in size and stature since an invitation was extended to "a few like-minded friends" to gather for a weekend of literary relaxation in 1988.
Since then it has attracted some of the world's leading writers, politicians and musicians. In 2001, ex-US President Bill Clinton famously called it "the Woodstock of the mind".
The festival is also a big money spinner for the area and organisers claim it draws about 200,000 people to Wales each year.
As well as The English Patient actor Ralph Fiennes, who will speak about Shakespeare's Coriolanus, and Brat Pack and West Wing actor Rob Lowe, this year's line-up will play host to headline guests such as Afro Celt Sound System in concert, Sarah Brown, the wife of the former Prime Minister Gordon Brown, and Nobel Peace Laureate and weapons inspector Mohamed El Baradei.
Howard Jacobson will also speak about his Booker prize winning novel The Finkler Question, and there will be comedy from Paul Merton's Impro Chums, Dara O'Briain, Jo Brand, Sue Perkins and Sandi Toksvig.
Other guests include film-maker John Waters, Nobel Laureate V.S. Naipaul, Cerys Matthews in concert, Philip Pullman on Jesus and Oscar-winning actress Vanessa Redgrave on Palestine.
Meanwhile, BBC DJ Chris Evans has joined forces with the Hay Festival to inspire the next generation of writers.
In a competition called 500 words, children aged 13 and under have been asked to write short stories.
The finalists will have their stories read out live on Evans's Radio 2 breakfast show at Hay on 3 June.