Huw Jones 'preferred candidate' for S4C chairman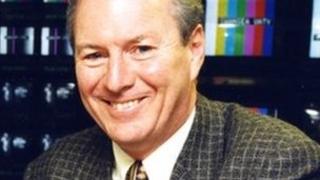 The former chief executive of the Welsh language TV channel S4C has been confirmed as the preferred candidate to be its next chairman.
UK Culture Secretary Jeremy Hunt put forward Mr Jones, who left the channel in 2005.
The Culture, Media and Sport Committee will hold a pre-appointment hearing with Mr Jones on 24 May.
He would replace John Walter Jones, who stood down as chairman of the channel last December.
Huw Jones, a married father-of-two from Caernarfon, Gwynedd, was chief executive of S4C from 1994 to 2005.
Details of his preferred candidacy come at a crucial time for the channel, and it follows an announcement by the UK government to fund S4C from the BBC licence fee.
But there is opposition to the government's proposals, and protests have been staged by the Welsh Language Society, Cymdeithas Yr Iaith Gymraeg.
Protesters want the corporation to reject taking over the funding of S4C.
The channel faces a 25% budget cut by 2015 under funding changes by Chancellor George Osborne.