S4C's new chairman confirmed as Huw Jones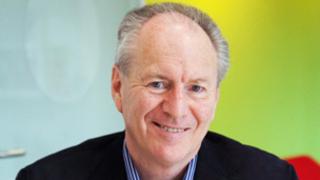 The new chairman of S4C has been confirmed by the Culture Secretary Jeremy Hunt.
Huw Jones, from near Caernarfon in Gwynedd, was chief executive of the Welsh language TV channel from 1994 to 2005 and the preferred candidate.
Mr Hunt said the Mr Jones had shown a "great commitment" to Welsh language broadcasting throughout his career.
Wales Office Minister David Jones said Mr Jones had the leadership qualities for S4C in a "challenging time".
From 2013, S4C will be funded from part of the BBC licence fee.
The channel has faced a turbulent year with the departure of chief executive Iona Jones and former chairman John Walter Jones.
The future funding arrangement with the BBC has also brought questions about its independence and claims by the Commons' culture, media and sport select committee that the arrangement was a "shotgun marriage".
The four-year term for S4C chairman pays £52,370 per annum for up to three days per week.
MPs at Westminster approved Mr Jones' appointment after he appeared before a joint hearing of the cultural and Welsh affairs committee in May.
Mr Hunt, who rubber-stamped the choice, said he was pleased to welcome Mr Jones as the new chairman of S4C.
"Throughout his career he has shown great commitment to Welsh language broadcasting and his unique experience and understanding of S4C," he said.
"It will stand him in good stead as he leads the organisation through this important stage of its history," he added.
Wales Office Minister David Jones welcomed the appointment as an an important step towards securing a stable future for the channel.
He said the channel is "going through a period of change".
"Mr Jones possesses proven qualities of professionalism and leadership to guide the channel through a challenging time and towards a bright and prosperous future," he said.
Mr Jones said S4C plays an important part in the lives of Welsh and non-Welsh speakers alike.
"It is important that it continues to develop, providing viewers with the high quality Welsh-language programming for which S4C is well-known", he added.