Cardigan Tesco future to be decided by council officers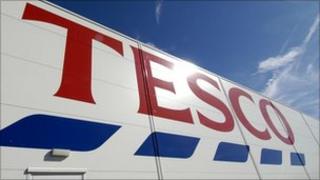 The expansion of a Cardigan Tesco store will be decided by council officers after councillors deferred a decision.
Ceredigion council's planning committee has given officers the power to approve the plans if certain conditions, including a zebra crossing, are met.
Tesco already employs 188 in Cardigan and is looking to create 60 new jobs.
The firm scaled back plans to more than double the size of the store after an original application was recommended for refusal in February.
The original proposal included a separate application for a petrol station, which was also withdrawn.
After the revised proposals were discussed at a meeting, a Ceredigion council spokesman said: "The recommendation to the Ceredigion development control committee was that the application be deferred pending the formal responses of the director of highways property and works and Welsh Assembly Government transport and strategic regeneration and the completion of an obligation under the provisions of section 106 of the Town and Country Planning Act."
As part of the act, councillors are demanding a zebra crossing is built at the northern end of the supermarket site.
The council spokesman added that the director of environmental services and housing had been "authorised to approve the proposal subject to conditions".
A Tesco spokeswoman said: "We firmly believe that the store extension will benefit Cardigan through investment, regeneration and the creation of more than 60 new jobs.
"This is the view shared by the vast majority of people who attended our public exhibition and the committee's decision, supported by independent detailed reports, confirms that we will make a positive contribution to Cardigan."