Sport and public service in Wales birthday honours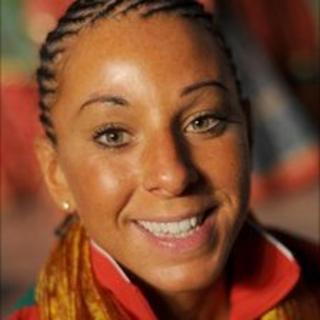 Sporting figures and public servants from Wales feature in the the Queen's Birthday Honours.
There are knighthoods for former NHS Wales chief Paul Williams and Chris Woodhead, the former head of Ofsted.
Rugby and judo star Non Evans has her second award of the week: an MBE following her appointment to the Gorsedd of Bards.
Weightlifter Michaela Breeze also has the MBE, and there are honours for key figures in the Ryder Cup in Newport.
Rob Holt, chief executive of the 2010 Ryder Cup, receives an OBE while the Celtic Manor's golf courses director and head greenkeeper Jim McKenzie is made an MBE.
Political honours include Michael Howard - now Lord Howard - the former Conservative Party leader and Home Secretary who was born in Gorseinon, who is made a Companion of Honour.
Dr Hugh Rawlings, who leads the 300-strong civil service team advising First Minister Carwyn Jones and the Welsh Government, is made a Companion of the Order of the Bath.
Dick Roberts, consultant optometrist to the assembly, is awarded a CBE to follow his OBE.
Prof Merfyn Jones, former vice-chancellor of Bangor University who served as the BBC's national governor for Wales, says his CBE is recognition for the role higher education has played in Wales in recent years.
There are OBEs for psychologists Dr Kim Bevan and Prof Judy Hutchings, who have both worked to support young children and their families.
Dr Biku Ghosh, a surgeon at Nevill Hall Hospital in Abergavenny, receives the OBE for his work promoting health projects in southern Ethiopia. Another OBE is Prof Geraint Williams, chair in pathology at Cardiff University's school of medicine.
Mal Davies, head of Willows High School in Cardiff and a former chairman of the General Teaching Council for Wales is given an OBE.
Supt Simon Deacy of Gwent Police is given the OBE for his work leading the No Witness No Justice project supporting victims of crime and witnesses.
Environmental issues are recognised with OBEs for Dr Stephen Marsh-Smith, director of the Wye and Usk Foundation, and the head of Ramblers Wales, Beverley Penney.
Steve Knapik, a teacher from Merthyr Tydfil, is given the MBE for promoting links between young people in south Wales and Poland.
Mary Lythgoe, who founded and ran a cancer support charity in Swansea for 16 years, is also awarded the MBE.
Jackie Clifton, a blind musician from Cardiff, is given the MBE for encouraging other visually impaired people through her Musicians in Focus organisation.
Paul Frost keeps up a family tradition by winning an MBE for more than forty years service with the Rhyl lifeboat.
His mother Jean, who runs the local RNLI shop, was honoured three years ago for her fundraising work.
Welsh expatriates honoured for their work overseas include Huw Davies, professor of physics at the Institute for Atmospheric & Climate Science of the ETH in Zürich, Switzerland.